Correcting Misinformation about Children and Social Security Benefits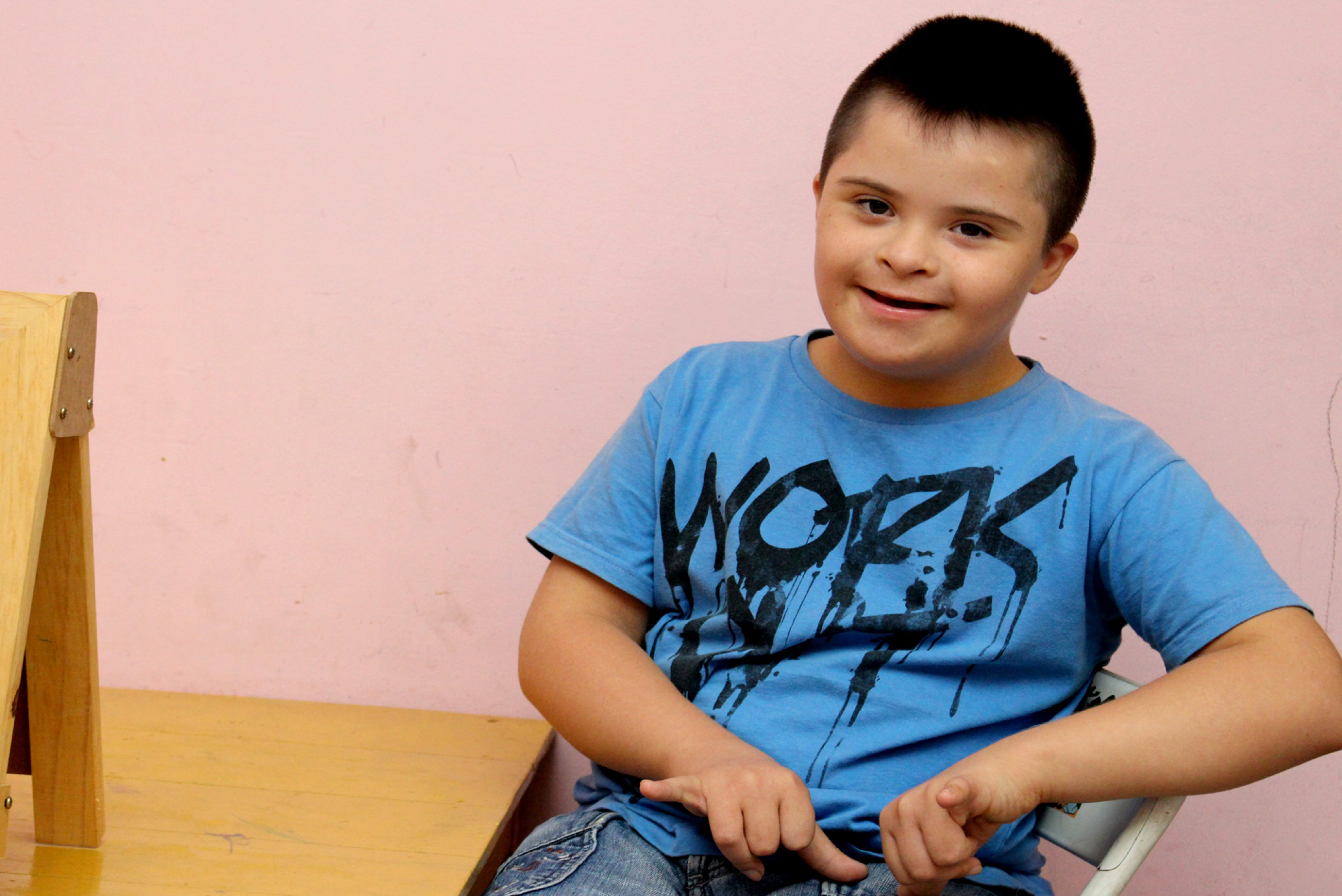 Since 1974, the Social Security Administration has been providing Supplemental Security Income (SSI) benefits to children with disabilities from low-income families.  President Nixon's Secretary of Health, Education and Welfare testified before Congress to explain the Administration's rationale for providing SSI benefits for children: "Disabled children living in low-income households are the most disadvantaged of all Americans and are deserving of special assistance in order to help them become self-supporting members of our society."1   
Despite the noble intent of this program, providing SSI benefits for children has become increasingly controversial.  This is due, in part, to the significant rise in the number of children receiving benefits over the years.  Changes in the eligibility criteria, and the additions of a variety of mental health and behavioral disorders that qualify for disability, have led to an increase in beneficiaries but also an increase in the backlash against the program.   
Addressing the Myths 
These controversies have also been fueled by myths about children and SSI benefits.  First, many people believe that it is easier to get SSI for a child than adults and that this is what has caused such an increase in the number of child beneficiaries.  However, this is not the case.  The eligibility requirements for children are stringent, requiring that applicants demonstrate by objective evidence that the child's impairments result in marked and severe functional limitations. Furthermore, applicants must come from families with significantly low income, reducing the number of beneficiaries to only the truly needy.  In June 2020 for example, only 14% of all SSI recipients were children.2  
Many people also believe that if a child has an Individualized Education Plan (IEP) or receives special education services in school that they will automatically qualify for SSI benefits.  This is also not true.  As set forth above, SSA evaluates children based on the extent of their functional limitations.  The mere existence of an IEP does not mean that the child's impairments are so severe that they are very seriously limited in their ability to perform various activities; it simply means that the child requires additional assistance in school.  While the IEP might contain helpful evidence to support a claim of disability, it does not guarantee a favorable outcome. 
Lastly, there is widespread belief that once a child receives benefits, they will automatically receive benefits as an adult, leading to a dependency on government benefits and a disincentive to seek employment.   In actuality, children receiving SSI benefits are subject to medical redeterminations shortly after they turn 18 years old and this often leads to benefit terminations.  During these "Age-18" redeterminations, eligibility is considered under the adult standard of disability.  Beneficiaries must be able to demonstrate through medical and other evidence that they are unable to work at the most basic job with very few physical, mental and educational requirements.  This can be a tough standard to meet, in part because many of these young adults have not attempted work and have little evidence that they would be unsuccessful.  Furthermore, as many children reach adulthood, they stop receiving the medical treatment and therapies that they participated in during childhood.  This means that they have much objective evidence to prove the serious limitations that would prevent such work.  Lastly, many children's impairments improve with treatment and time.  In the 2014 annual SSI report to Congress, Social Security indicated that 55% of all young adults who faced redetermination in that year failed to meet the adult disability standards.3 
Absolving the Critiques  
Critics of the children's SSI program advance three major arguments. First, instead of an income supplement program, they argue that disabled children would be better served by a program that pays directly for disability services and therapies to ensure that SSI funds are actually spent on children. They further argue that Congress should have set the SSI benefit amount based on the additional expenses and lost income associated with having a disabled child.  Currently, children receive a portion or all of the SSI benefit amount which is set by the federal government.  Those living in higher income households receive a reduced check while those whose families have very little income get the full benefit amount, which in 2020 is $783.00 per month.  Critics of SSI for children also argue that between regular safety net programs and programs for disabled children, cash income from SSI is not necessary. Many families, who meet the SSI income and asset tests are also eligible for safety net programs such as cash from Temporary Assistance for Needy Families (TANF), nutrition programs, housing, and most importantly, Medicaid or CHIP, which covers the cost of many treatments, etc. for children with disabilities, lessening the need for additional cash assistance. 
Those who argue that benefits should pay for services rather than cash assistance, disregard the hidden cost of raising a child with disabilities such as special foods, special clothing and equipment, gas and car expenses for driving to treatment, or extra child care to care for siblings while the child with a disability goes to appointments.   Furthermore, while Medical Assistance or CHIP may cover certain treatments, coverage may be limited to a limited number of appointments, leaving the parents to pay for the necessary ongoing treatment.  Additionally, because these costs vary widely depending on the disability(ies), geographic region, availability of local treating providers, etc., it is virtually impossible to determine a fair benefit amount based upon "average" costs of obtaining services.  
Lastly, the purchasing power of TANF benefits, the primary benefit program for families, has declined over the years.4  In 33 states, benefits levels have declined by at least 20% in inflation-adjusted value since TANF's enactment in 1996.  TANF benefits still leave family incomes at or below 60% of the poverty line in every state.  The monthly benefit for TANF for a family of three is well below the estimated cost of a modest two-bedroom apartment and utilities.   
Therefore, unless these benefit levels increase, SSI remains an essential benefit for families with children who have special needs. It not only assists families with meeting the additional costs often associated with raising a child with a disability, such as out-of-pocket costs for therapies and medical treatments, but it also makes up some of the family income lost when one or both parents stay home or reduce their hours worked to care for a child with a significant disability. Research has found that when a child becomes eligible for SSI, household poverty falls by 11 percent, on average. SSI lifted over 4.2 million people out of deep poverty in 2012.5 Children in homes that have increased financial stability have better educational outcomes, and the children's opportunities are maximized to achieve an independent, rewarding and productive life including work in adulthood. 
What NLS' Disability Advocacy Program can do for you 
Because children's SSI benefits are such a critical resource and can increase the stability of families as a whole, NLS is dedicated to providing assistance to children applying for benefits as well as those facing continuing disability reviews, terminations and redeterminations (at Age-18).  We help families navigate all levels of the SSI process from providing advice on initial applications to representing children at ALJ Hearings.  We collect relevant medical and educational documentation to support the child's claim, make referrals to appropriate independent evaluators if that service is needed to strengthen the case and write comprehensive pre-hearing briefs, which summarizes all the evidence and sets forth the appropriate legal arguments for eligibility to be presented to the Administrative Law Judge.  Because of widely held misperceptions of the process and the eligibility requirements, many families do not comprehend the critical importance of legal representation for children and those facing age 18 redeterminations.  NLS' Disability Advocacy Program for Children and Youth Transitioning to Adulthood has a staff of four attorneys and four paralegals/law student interns, dedicated to helping children and those entering young adulthood obtain or maintain the benefits they deserve.  
After hearing about some of the corrected misinformation behind SSI and children with disabilities and feel like your family or someone you know could benefit from these services, please visit our websites disability resource page here, and click "Get Legal Help" to request legal assistance. Also, on that page, you can find additional helpful links.