Welcome to the Legal Wellness Check Up!
Most people would agree that regular checkups from a doctor might help prevent the need for emergency medical treatment. If you get the right medications, you may avoid bad outcomes that result from not getting the medication. The same holds true for legal problems.
This check up was created by Neighborhood Legal Services to help Pennsylvanians identify whether or not they might have a legal problem. Once a problem is identified, we point to steps which might be taken to prevent a bad outcome. For example, if you are being constantly called by creditors trying to get you to pay them money you do not have, you might not know there's something that can be done about it.
The Legal Wellness Check Up is not legal advice, but it might provide help to you in dealing with a legal problem.
What the Legal Wellness Check Up Can Do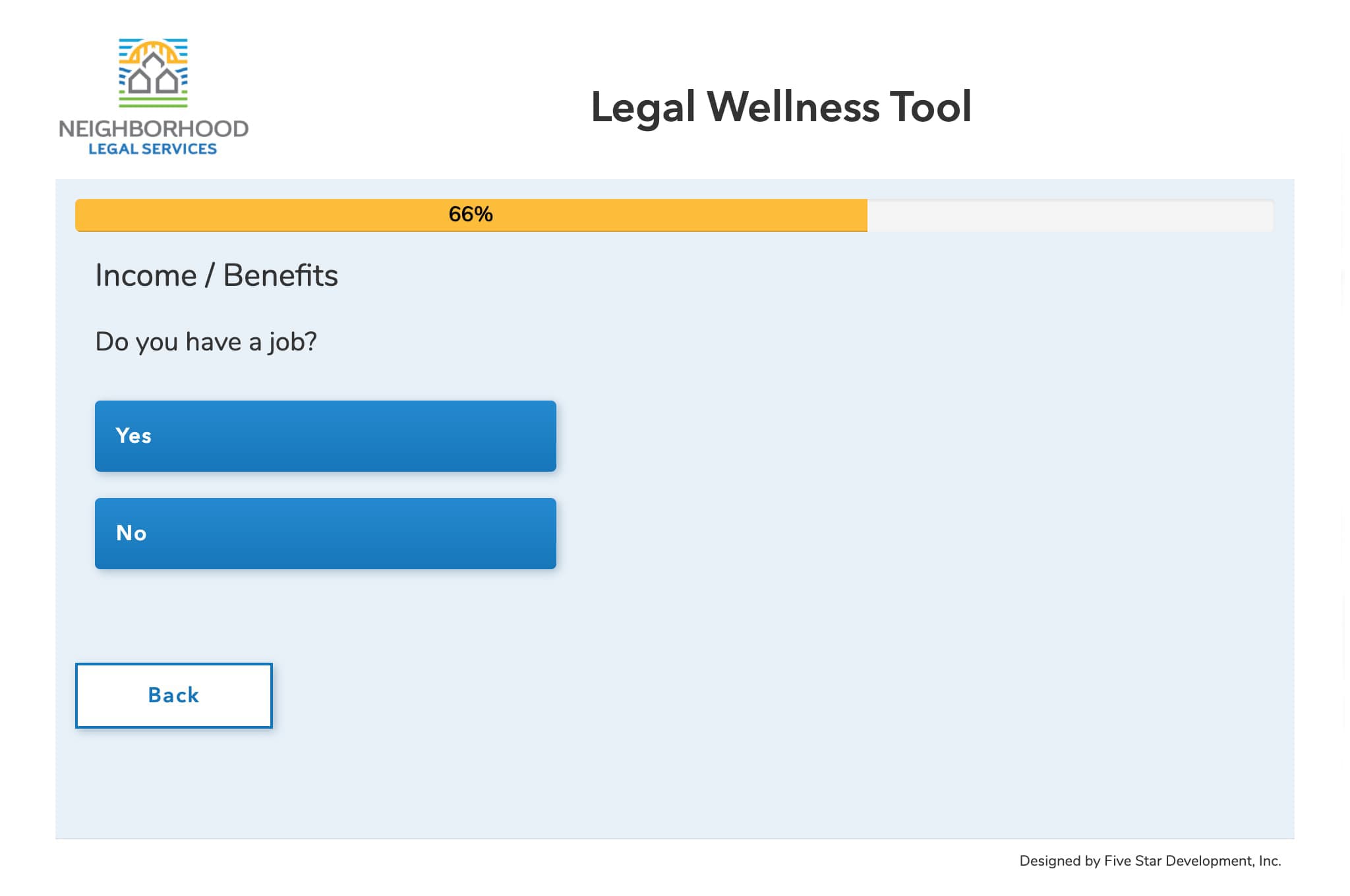 It is free to take the Legal Wellness Check Up.

The "Check Up" will take about 15 minutes to complete.

Answer questions about your life and those who live in your home.

After all questions are answered, you will be able to download the results identifying what legal issues have been identified.

Personal identifying information will not be shared by NLS.
Call the intake unit at 1.866.761.6572 or click below to apply online. Not sure if you need legal help? Complete our Legal Wellness Check Up.