Request for services may be made by telephone using a toll free number 1.866.761.6572 or by completing an online application.
NLS may offer various levels of service on different legal issues. Some individuals may receive representation, others legal advice, and others referrals to available resources. While we wish we could provide full representation to every caller on every legal issue, we simply do not have enough funding and staff resources to do so. Programmatic and financial eligibility restrictions apply.
If you are seeking help with a criminal matter, including DUI or traffic offenses, please contact your local public defender's office because we do not handle criminal matters.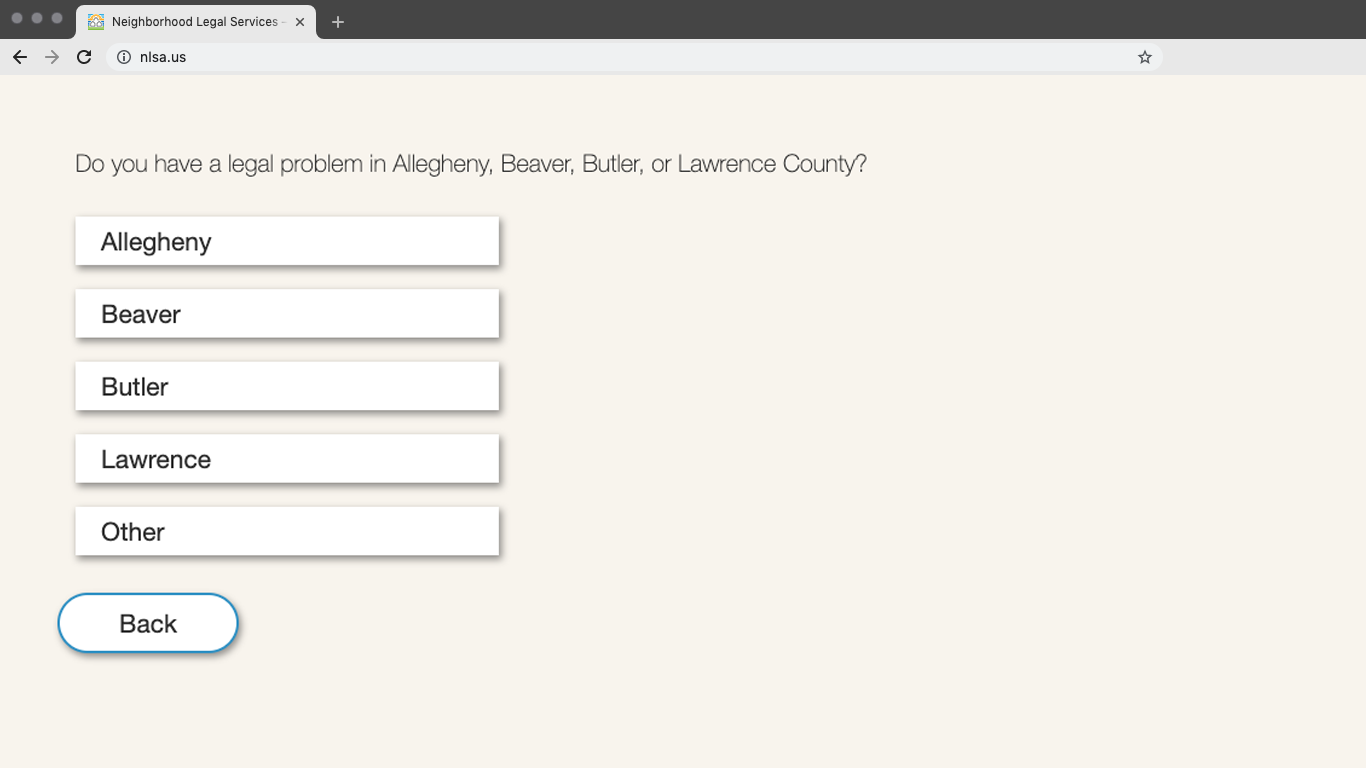 What the Triage Tool Can Do
Asks what county your legal issue is in as NLS only provides services in Allegheny, Beaver, Butler, and Lawrence Counties.
Asks what your zip code is and if you receive food stamps so that we can track where our users come from and what benefits they receive.
Screens to see if your case is an emergency.
Narrows your legal issue to a specific law area to determine whether, or not we are able to provide services. NLS does not handle criminal cases.
Asks your citizenship status as NLS is only able to provide services to U.S citizens.
Asks about your household size and income in order to determine eligibility for services.
Call the intake unit at 1.866.761.6572 or click below to apply online. Not sure if you need legal help? Complete our legal wellness checkup tool.