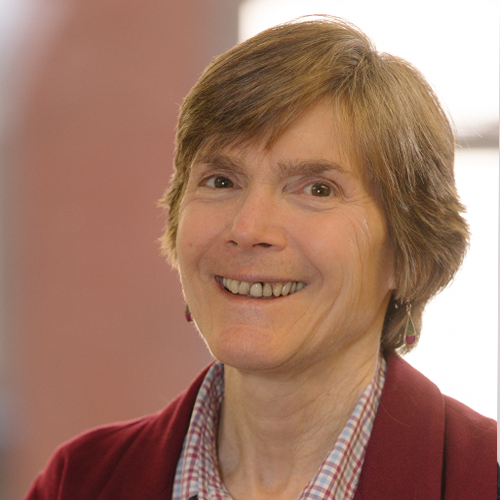 Eileen Yacknin is the director of litigation at NLS.  Her duties include client advocacy, representation and litigation in all areas of poverty law (housing, consumer, family, unemployment, public benefits); supervision of staff attorneys, law students and legal interns; as well as attorney and client training.
Eileen has worked as a staff attorney at NLS since her 1977 graduation from Boston College Law School. Her reason for going to law school was to engage in public interest law and to save the world with her legal skills and privileges.  Upon learning about  legal services for the poor, she knew that this was a mission she would devote my career to. She is admitted to practice in the PA, US District Court WD PA, 3rd Cir.  SCOTUS and a member of the ACBA.
Throughout her career, Eileen has litigated a number of cases which resulted in significant positive impact for the client community served by NLS, including:
Bray v. McKeesport Housing Authority, 114 A.3d 442 (Pa.Cmwlth. 2015), which established that rejected applicants for federally subsidized housing benefits have the due process right to have their appeals reviewed by the Pennsylvania courts pursuant to the Local Agency Law;
Clark v. Jeter, 486 U.S. 455 (1988) (co-counseled with former NLS attorney Evalynn Welling), which held that the former Pennsylvania law prohibiting unwed mothers of children aged 6 and older from seeking child support from the biological fathers although mothers of such children who were married at the time of conception were entitled to seek child support, unconstitutionally violated the Equal Protection Claus of the 14th Amendment;
Calabro v. Prothonotary of Allegheny County, Equitable Gas Company, Mellon Bank and Sheriff of Allegheny County, Allegheny County Court of Common Pleas, Civil Division, No. GD 93-013381, which held that the Pennsylvania Rule of Civil Procedure permitting executing judgment creditors to attach debtors' funds, contrary to Pennsylvania's $300 statutory exemption and/or the federal statutory exemption of Social Security benefits unconstitutional and in violation of federal law;  this ruling resulted in the implementation of new state rules of procedure to prohibit such illegal attachment of debtors' protected funds;
Heard v. Heard, 614 A.2d 255 (Pa.Super. 1992), which held that judges unconstitutionally deprived Protection From Abuse plaintiffs of due process by entering sua sponte, issuing "mutual protection orders" against plaintiffs, when the defendants had not previously requested such protection;
Wells Fargo Bank v. Long, 934 A.2d 76 (Pa.Super. 2007), which held that purchasers of foreclosed residential properties could not file or seek the eviction of the former owners unless and until the sheriff's deeds to those properties first had been conveyed to the purchasers;
In Re Alberts, 381 B.R. 171 (Bkrtcy. WDPA 2008), which held that the Bankruptcy Code prohibits landlords from forcibly evicting tenants who have filed Chapter 13 tenants where the tenants previously filed de novo appeals to the common pleas courts  from magisterial district court judgments for possession of the tenants' leased premises.
During her career, Eileen has received the following awards:
2013  Pittsburgh Aids Task Force; Founders Award
2010  Thomas Merton Center New Person Award
2008  Pennsylvania Bar Association Civil Legal Aid
2006  Allegheny County Bar Association Lorraine Bittner Public Interest Lawyer of the Year
1992  Pennsylvania Legal Services Center Striving For Excellence Award
1984  Allegheny County Bar Association Juvenile Law Award Nominee
Eileen was one of the founders of the Iron City Legal Assistance Workers/National Organization of Legal Services Workers/United Auto Workers employees union at NLS, she was Co-President of the Union from 1995-2015, and she currently is acting Co-President of the Union.
Outside of NLS, Eileen is involved in the following organizations: 
National Lawyers Guild
American Constitution Society
Thomas Merton Center
Bend The Arc
J-Street
Temple Sinai
Eileen resides in the Regent Square area of Pittsburgh with her wife, Kipp Dawson, a retired coal miner and public school teacher, and Oliver, their physically active and very cuddly tabby cat.  Eileen and Kipp have always been actively involved in a wide variety of politically progressive causes, actions, campaigns and demonstrations, both national and locally.  They have two grown daughters.