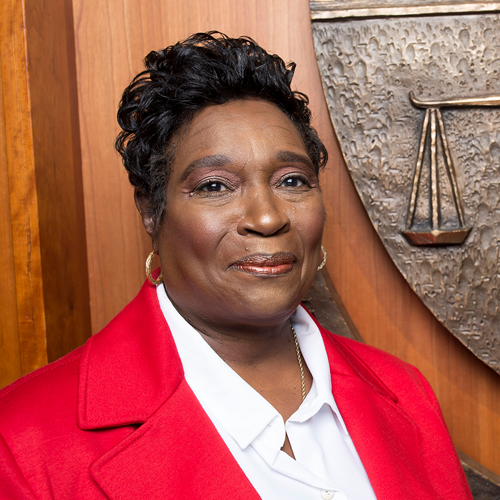 Donna Allen-Rosemond has had over thirty years of experience as an attorney at Neighborhood Legal Services.  Hired as a staff member, she went on to manage a neighborhood branch office, managed the paralegal staff, and was the senior staff attorney for the family lawsuit unit.  She now focuses primarily on family law matters. Donna Allen-Rosemond was named one of the 2019 New Pittsburgh Courier's "Women of Excellence" in recognition of her excellent legal work on behalf of victims of domestic violence.
Prior to NLS she worked for two years as a Reginald Heber Smith Fellow.  Attorney Allen-Rosemond is a member of the Pennsylvania and Allegheny County Bar Association.  She serves as an active member of the Matrimonial Inns of Court, Domestic Violence Task Force, Mentor for Protection from Abuse Pro bono Volunteer attorneys, Court Relations Committee, the Green Book Initiative Committee, and the Subcommittee for Children's Issues.  In addition, she has been a volunteer for Crisis Center North and Women's Center and Shelter.  She is an Alleghany County Bar Association family law section council member, co-chair of Mentoring Committee, and co-chair of the Professionalism Committee. She is also a proud member of Delta Sigma Theta, Inc., a public service sorority.
She is a graduate of Indiana University of Pennsylvania, where she earned her Bachelors of Science in Criminology.  She received her Juris Doctorate at Duquesne University School of Law.