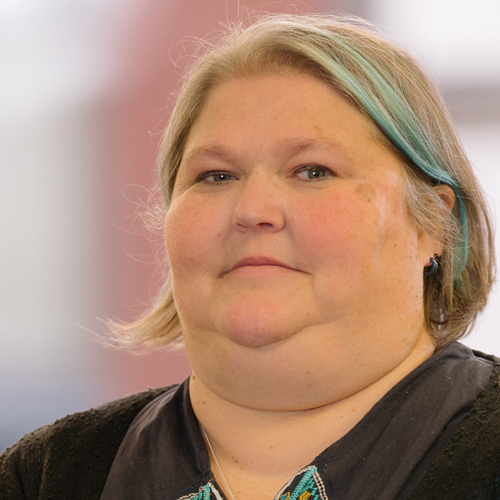 Managing Attorney for Case Management Systems
Amy Carpenter is currently the Managing Attorney for Case Management at NLS.  In addition, she is the webmaster for the organization's website, www.nlsa.us, and handles social media. She is a former Helpline attorney and Intake Coordinator. Prior to joining NLS in 2000, she worked as a staff attorney at Southern Alleghenies Legal Aid in its Altoona office.
Carpenter received a Bachelor of Arts in International Studies from American University in 1989, and a Juris Doctorate from the University of Pittsburgh in 1995.
She is currently a Fellow of the Allegheny County Bar Foundation, and a past co-chair of the Public Service Committee of the ACBA/ACBF.  She is also a member of the Pennsylvania Bar Association's House of Delegates for Zone 12.