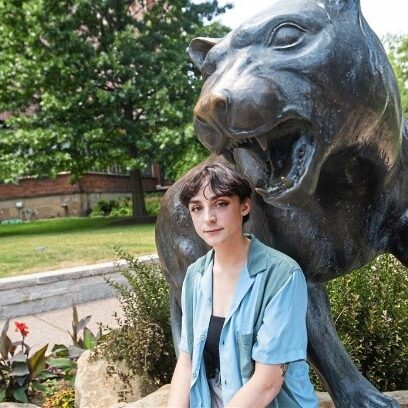 Community Engagement Coordinator
Allie Holler is currently the Community Outreach Coordinator at NLS. They are responsible for cultivating and managing strategic partnerships, establishing community awareness, and facilitating community engagement and education to build awareness of NLS's services among client communities.
Allie earned their Master's of Public and International Affairs from the University of Pittsburgh. Prior to attending graduate school, they attended Duquesne University.
When not working Allie enjoys reading, painting, and spending time with friends. They also have a cat named Adrianne.